Amerocap holds interests in the following businesses. We not only invest, but support the growth and development of their platforms.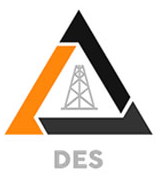 Defense Energy Syndicate LLC (DES)
Sector:                           Defense Contracting
Geography:                 United States
DES is a defense contractor, supplying energy products to the United States Department of Defense ("DoD"); primarily ground and aviation fuels and chemicals. DES holds a SDVOSB certification. The company was founded by senior-ranking defense officials and military officers. It has since built an operating team with extensive defense contracting and energy sector experience
Amerocap's investment in DES also includes its two affiliates, that supply the DoD and private businesses with products from the medical and security sectors.

Aguadulce LNG
Sector:                          LNG, Power and Oil Storage
Geography:                Colombia
Aguadulce LNG is meeting Colombia's energy challenge through the development of LNG and related infrastructure in the Pacific Coast of Colombia.

Amerocap Midstream
Sector:                          Midstream Oil
Geography:                Romania
Amerocap Midstream is US-sponsored venture focused on acquiring and developing midstream oil and gas assets in the Black Sea region. Our sponsors manage over $4bn in assets, primarily in oil and gas, with extensive midstream operational experience.

Amerocap Mining Ventures
Sector:                          Mining
Geography:                CEE and Latin America
Amerocap Mining Ventures (AMV) was formed to acquire and develop under-invested mining assets primarily in CEE and Latin America. For its initial investment activities, AMV has taken a minority interest in a large copper mine in Chile and is seeking to invest in various mining assets in CEE focused on building a platform for Critical Raw Materials.