Amerocap holds interests in the following businesses. We not only invest, but support the growth and development of their platforms.
Verde Magnesium
Sector:                          Metallic magnesium production
Geography:                 Romania and EU
Verde Magnesium will be the EU's dedicated primary metallic Magnesium (Mg) producer, offering Europe an internal supply alternative for its demand which is currently 100% imported.
Our vision and values are aligned with the EU Green Deal and EU Industrial Strategy. Our platform is also pursuing other critical raw materials (CRM) opportunities in the region, such as graphite and feldspar.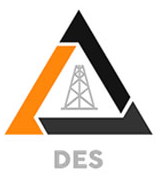 Defense Energy Syndicate LLC (DES)
Sector:                           Defense Contracting
Geography:                 United States
DES supplies energy products to the United States Department of Defense ("DoD"); primarily ground and aviation fuels and chemicals. DES holds a SDVOSB certification. The company was founded by senior-ranking defense officials and military officers and has since added experienced energy professionals following Amerocap's investment.
DES also has two group affiliates which specialize in medical and security supply.

Andes Energy Development Company
Sector:                          LNG, Power and digital infrastructure
Geography:                Colombia
Andes Energy Development Company is meeting Colombia's energy challenge through the development of LNG and related infrastructure in the Pacific Coast of Colombia.

Western Exploration
Sector:                          Gold mining
Geography:                Nevada, USA
Western Exploration is focused on gold and silver discoveries in Northern Nevada. Western's management has the knowledge and expertise which led them to develop and contribute to the success of larger, successful mining companies including: Homestake Mining (Barrick), Newmont Mining, Meridian Gold, Yamana and Argonaut Gold.
Western Exploration is the 100% owner of the ~6,000 hectare Aura Project located 32km north of the Jerritt Canyon mine in Nevada. The Aura project consists of 3 separate deposits including: Doby George, Gravel Creek and Wood Gulch.

Amerocap Midstream
Sector:                          Midstream Oil
Geography:                Romania
Amerocap Midstream is US-sponsored venture focused on acquiring and developing midstream oil and gas assets in the Black Sea region. Our sponsors manage over $4bn in assets, primarily in oil and gas, with extensive midstream operational experience.